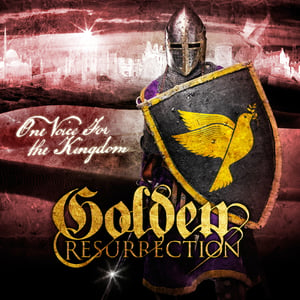 $

14.99
Tracklist:
01. THE TEMPLE WILL REMAIN
02. SPIRIT WAR
03. ONE VOICE FOR THE KINGDOM
04. NIGHT LIGHT
05. GOLDEN RESURRECTION
06. CAN'T SLOW DOWN
07. HEAVENLY METAL
08. GOD´S MERCY
09. BORN FOR THE STRANGERS
10. MOORE LORD
– Golden Resurrection is one of the leading neoclassical power metal band today!
– Featuring members from Narnia, Divinefire, AudioVision and ReinXeed.
– All three studio albums have climbed high on the metal charts in Japan.
– Over 250.000 views of their videos on YouTube and gaining new fans everyday.
– For fans of: Yngwie Malmsteen, Stratovarius, Dio, Rainbow, Rob Rock, Impellitteri and Narnia.